A new, easy-to-use tool to help you visualize your shapefile…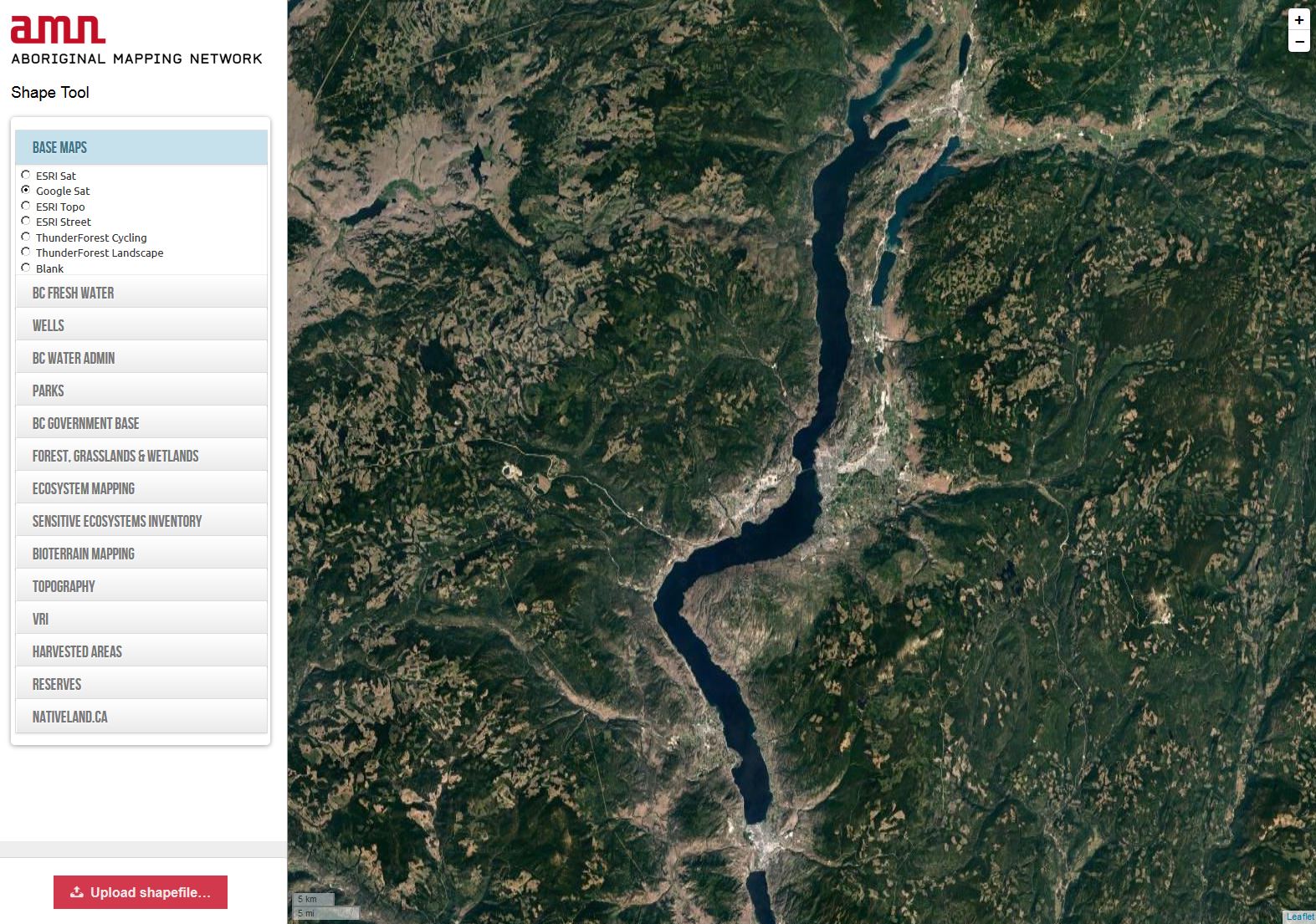 This tool incorporates background layers including satellite imagery. You can also turn on various layers from the Government of BC, including cutblocks and VRI data. We've also included some of the layers from Native-land.ca, including territories, languages and treaties.
Each shapefile that has been uploaded is stored with its very own url, which means you can share the map with others, as well as bookmark it for future reference. But, the url is difficult to guess, so it's also private.
We have a few small upgrades to the tool planned in the near future – but we'd love to hear from you about what you would find most useful! Please contact us at info@nativemaps.org.
A deep thank you to the Real Estate Foundation of BC for funding assistance, and the Okanagan Nation Alliance for the inspiration!